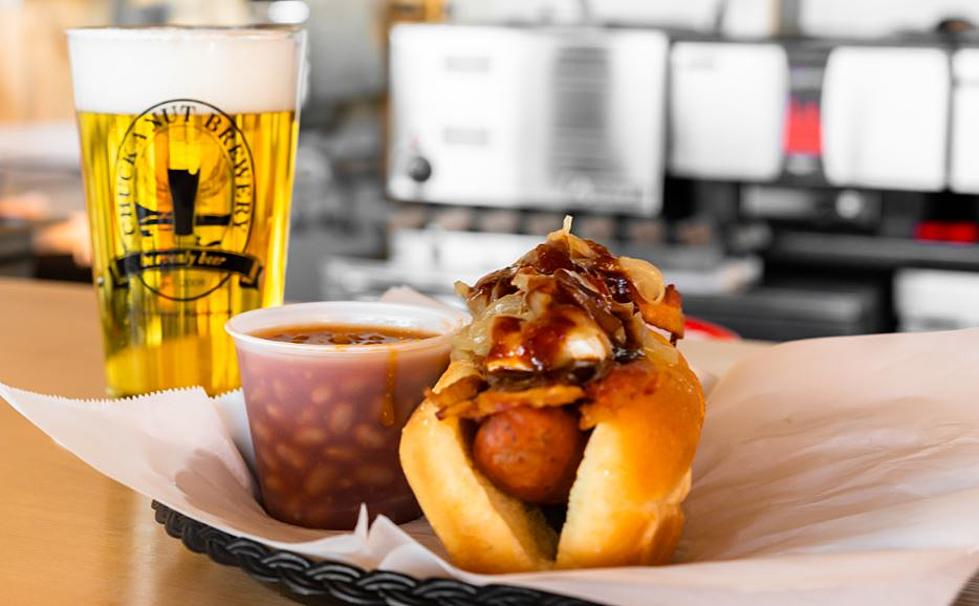 Best hot dog shops in Washington State. 
Yelp
It's been a while since I've had a good hot dog. The last time was at Costco and that was months ago. So, I'm thinking, where are the best hot dogs in Washington state?  I went to the "inter-web" and here are some ideas from yelp.com. 
Big Dog's food truck. Monroe Washington, uhungrybro.com 
Check out the web site, the menu has seven styles of dogs to choose from or build your own. 
Chicago Pastrami, 72 Front St N Issaquah, WA, chicagopastrami.com 
Go there for the Chicago dog.  
El Capitán's, 1201 Cornwall Ave Unit 101 Bellingham, WA, elcapitans.com
Dakota V. says in her Yelp review "Like many young adults in Bellingham, I sometimes find myself inebriated at 1am searching for something to shove in my mouth. El Capitan's has always pulled through with the late-night Louisiana Hot Link with ALL the condiments." 
Foodies-Richland, 701 The Pkwy Richland,  eatatfoodies.com 
5 dogs on the menu including the Angry dog (give it three chilies). Also try the location in Kennewick. 
Leavenworth Sausage Garten, 636 Front St Leavenworth,  leavenworthsausagegarten.com 
In his Yelp review Richard M. says, "Of all the "Sausage Restaurants" in Leavenworth, the Leavenworth Sausage Garten is our favorite, especially on a summer day.
Out door seating, a good variety of sausages, good drinks and a casual seating arrangement make for a solid dining experience that fits the Bavarian experience in Leavenworth." 
Matt's Famous Chili Dogs, 6615 E Marginal Way S Seattle,  mattshotdogs.com 
Business Owner Matt J. says on his web site,
"Dogs, Burgers, Fries and Shakes. Matt's has been open in Seattle for over 20 years. If you're looking for a business that takes hot dogs seriously, Matt's is for you. Looking for a big warehouse dog and a drink for less than $2.00? We're not that. We serve 100% pure beef dogs with no by products or fillers." 
Red Hot, 2914 6th Ave Tacoma,  redhottacoma.com 
12 different dogs and then there are the sausages, Yikes! I need to try this place out. 
This is just a small selection of some of the best hot dogs in Washington State. The variety is tremendous. Go out and find your favorite.  
Summer Eats: 6 Places with Great Hot Dogs in Grand Junction, Colorado
Summer is the time of year when hot dogs on the grill taste their best. What is your favorite thing to put on your hot dog? Even if you don't have a grill in the backyard, Grand Junction has plenty of options for your summer cravings. Keep going to find six great places for hot dogs in western Colorado.
More From The Quake 102.1