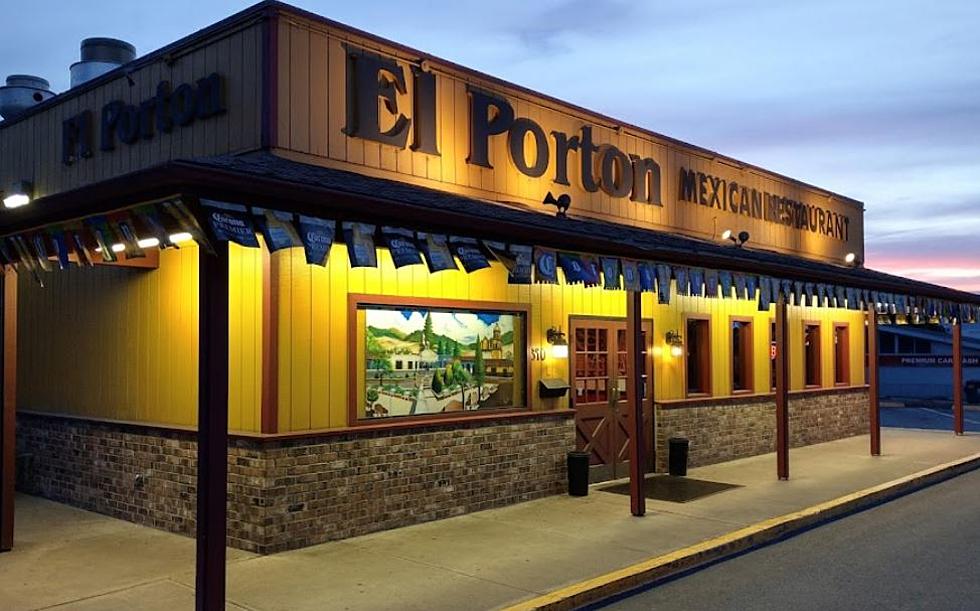 Best Mexican restaurants in Eastern Washington. 
Google Maps
I love a good Mexican restaurant. There is no shortage of Mexican restaurants in Wenatchee and there are several that I like but, how about all of Eastern Washington? 
I have eaten at Mexican restaurants in Ellensburg, Wenatchee and Kennewick but we need to look farther. I found a list on the web at opentable.com that had some interesting ideas, but they were all in Seattle. What part of Eastern Washington did you not understand? So, let's try a different search, this time by city. 
In Spokane, Cochinito Taqueria, 10 N Post, Suite 14 Corner of Post and Riverside Downtown, Spokane 
Tripadviser.com says, "Cochinito is a casual, chef-driven taqueria. We use fresh, locally sourced ingredients to create elevated yet accessible Mexican Fare. We feature a full bar with house made craft cocktails and a carefully selected beer and wine list." 
In Moses Lake check out El Rodeo Restaurant, 1075 W Broadway Ave Moses Lake
Bestthingswa.com says, "Giant strawberry margaritas and awesome service sets El Rodeo Mexican Restaurant apart from the pack. According to many customers, El Rodeo is one of the best places to eat Mexican food. Enjoy some of the best tacos and burritos you can get your hands on here at one of Moses Lakes best eateries." 
 In Chelan there is Marcela's Cocina Mexicana, 119 E Woodin Ave, Chelan,   
Bestthingswa.com says, "Customers love the authentic Mexican food here at Marcela's Cocina Mexicana in Chelan, Washington. Great tacos, great margaritas and great quality service has locals and travelers alike praising Marcela's."  
 In Winthrop you will find Carlos1800 Mexican Restaurant, 149 Riverside Ave, Winthrop, 
Bestthingswa.com says, "Carlos 1800 in Winthrop has a cult following due to their outstanding Mexican fare, top quality service and one of the best tequila selections you will ever try. Bite into their famous stuffed peppers and find out just how awesome this place is." 
Tacos El Rey, 1218 S 6th St. Yakima. 
Gordon W on yelp said "Very much a local's vibe. Folks getting off work, families, many patrons familiar with each other. The store is very clean and well run. In fact, the owner/manager asked what I like… and discussed the menu offering tips. Later he brought me a complimentary taco! This place is a must return to for me. Delicious!"  
 Agave Azul, 128 Cottage Ave, Cashmere. 
Susan S on yelp says, "Awesome! That's what needs to be said. The atmosphere is charming, the wait staff is so friendly and attentive. Then they start bringing in these huge plates of food. OMG! I'm not kidding when I say huge. If you don't have a lumberjack appetite, consider sharing a meal. And the never-ending warm chips are wonderful. 
 Fidelina's Taqueria, 119 W 5th Ave #103, Ellensburg. 
restaurantguru.com says "Fidelina's is an ideal choice if you are in the mood for the Mexican cuisine. Ordering perfectly cooked grilled beef, burrito bowl and enchiladas is what most visitors recommend. Taste good flans. It's a must to order delicious beer while coming to this place. This place is famous for great horchata, coffee or iced tea." 
 El Agave restaurant, 1301 Aaron Dr Richland. 
Elizabeth S. on yelp said, "We saw the Yelp reviews & thought we would give it a try. It met those expectations & more. My husband had the Camerone's El Agave, which was flavorful shrimp, Mushrooms & pico de gallo in a sauce. His was the best dish of the night bit mine was no slouch. I had the Steak Tapatio which was amazing." 
 El Porton, 340 Valley Mall Pkwy, East Wenatchee,  
David R on tripadvisor.com says, "This place is awesome, best food, awesome service and this is repeated from all of my working peers. Every time I eat there, I'm happy to try something different and the last was excellent, California burrito, awesome." 
Look, the Wenatchee Valley has some great Mexican restaurants and at least one new one on North Wenatchee Avenue. 
Explore, try a new place, you never know what you might find. 
6 Best Mexican Food Restaurants in the Boise Area in 2023
Gallery Credit: Parker Kane
More From The Quake 102.1