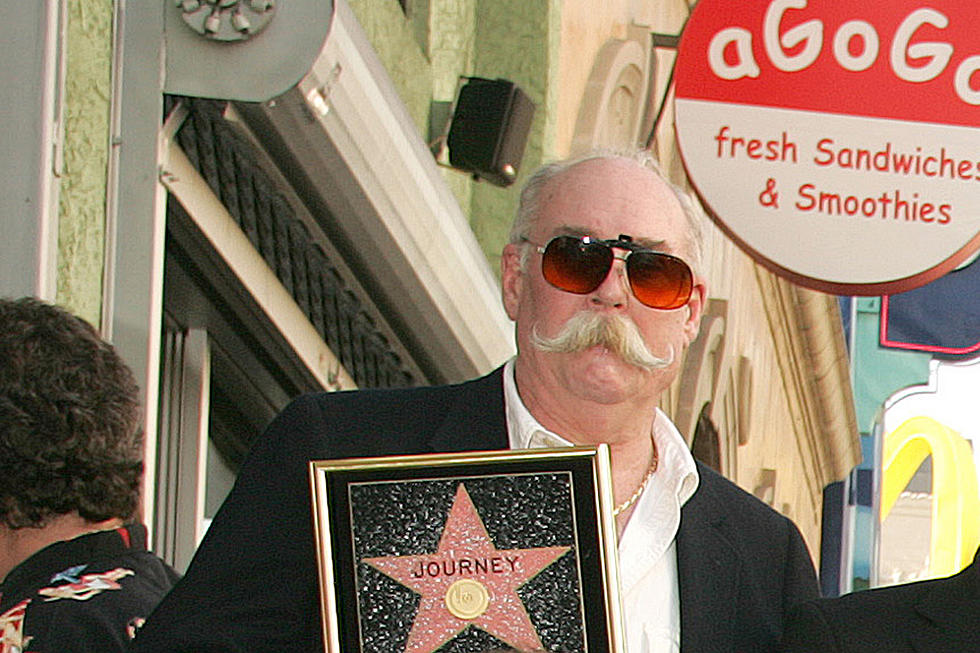 Former Journey Guitarist + Co-Founder George Tickner Dead at 76
Jeffrey Mayer/WireImage, Getty Images
One of the key members of Journey's early days, rhythm guitarist George Tickner, has died at the age of 76.
The news was delivered by Journey's lone remaining original member, guitarist Neal Schon, who commented, "RIP George, you now fly with the angels," while also sharing a Journey News video on the passing of Tickner, as seen below.
Prior to Journey, Tickner performed with Faun on their 1972 self-titled set and was part of the band Frumious Bandersnatch that also included future Journey bassist Ross Valory. In 1973, he was also played as part of the band on a Jerry Garcia / Mel Saunders collaborative project. It was during 1973 that Tickner and Valory would join Santana's Neal Schon and Gregg Rolie and The Tubes' Prairie Prince in the initial Journey lineup, playing their first public performance at the Winterland Ballroom on New Year's Eve 1973.
Tickner's tenure was brief, as he left the band after the release of their debut album allowing Schon to take on all guitar duties, but his imprint on the band would actually be felt in the group's first three records. He received writing or co-writing credits on "Of a Lifetime," "Topaz" and "Mystery Mountain" off their 1975 debut, "You're on Your Own" and "I'm Gonna Leave You" off the Look Into the Future album and "Nickel and Dime" off of Next.
After leaving the band, Tickner pursued a career in medicine, attending Stanford Medical School on a full scholarship. Tickner didn't leave music totally behind however, creating The Hive recording studio with Valory. He would also partner with Valory and keyboardist Stevie "Keys" Roseman to form the band VTR, releasing their lone album Cinema in 2005. That same year, Tickner would reunite with several of his Journey bandmates as they received a star on the Hollywood Walk of Fame.
READ MORE: Bands You Didn't Know Are Turning 50 in 2023
Revisit some of Tichner's work below.
Journey, "Topaz"
Journey, "Of a Lifetime"
Journey, "Mystery Mountain"
Rockers We've Lost in 2023
Rock and metal musicians and icons who died in 2023.
More From The Quake 102.1