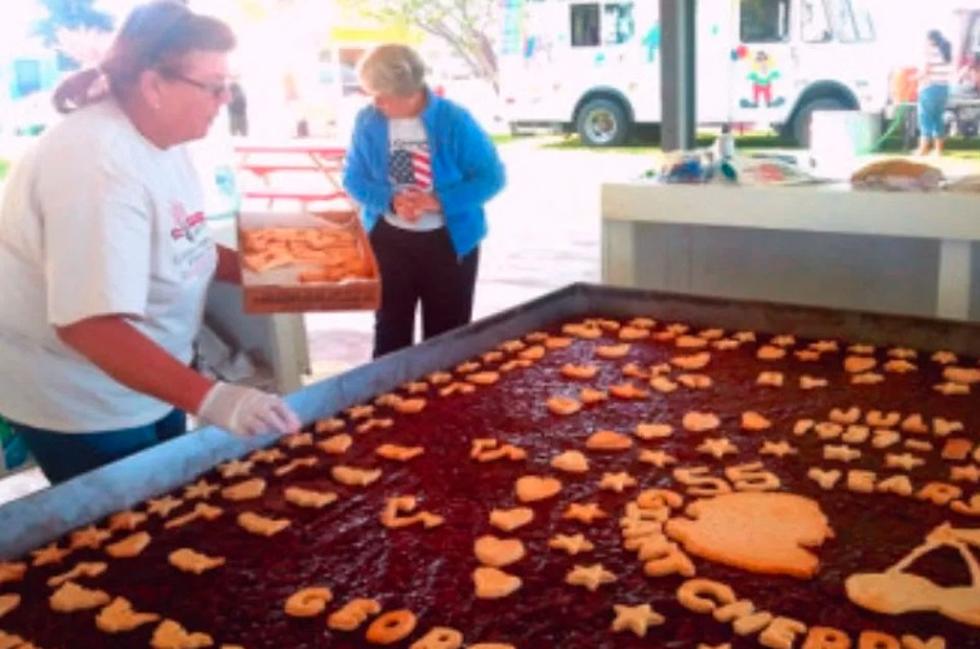 George, Washington Hosting Good Ole' Fashioned 4th Of July Celebration!
File photo World's Largest Cherry Pie in George,WA. Credit: George,WA
The community of George, WA. is hosting it's 66th annual Fourth of July celebration in George Community Park.  Admission is free.
The signature event is the creation of a giant Cherry Pie by members of the George, WA Georgettes starting at 7 a.m. in the Pie Pavillion, of course!   A vendor is dishing up a breakfast of  biscuits & gravy or French Toast in the park.
You can burn off some of those calories in the 2-mile Cherry Bomb Run at 8:30 a.m., followed by the Grand Parade starting at 10:00 a.m.  Organizers welcome anyone to participate in the parade.  There is no preliminary sign-up required. Those who wish to join the parade lineup are asked to meet at the Martha Inn staging area no later than 9 a.m. and sign a participation waiver.
Food and market vendors will set up in the park throughout the afternoon.
The 4th of July program begins at 11a.m. and the Georgettes will start serving up pieces of that World's Largest Cherry Pie (with ice cream) at noon as a fundraiser with a suggested donation of $1 per serving.
The live entertainment lineup includes the Darnell Scott Band and the Rocky Ford Band.
The celebration will wrap up with the Phoenix! Fireworks show at dusk.
The full event schedule, as well as Cherry Bomb Run and Vendor Applications are online at GeorgeCommunityHall.com
More From The Quake 102.1