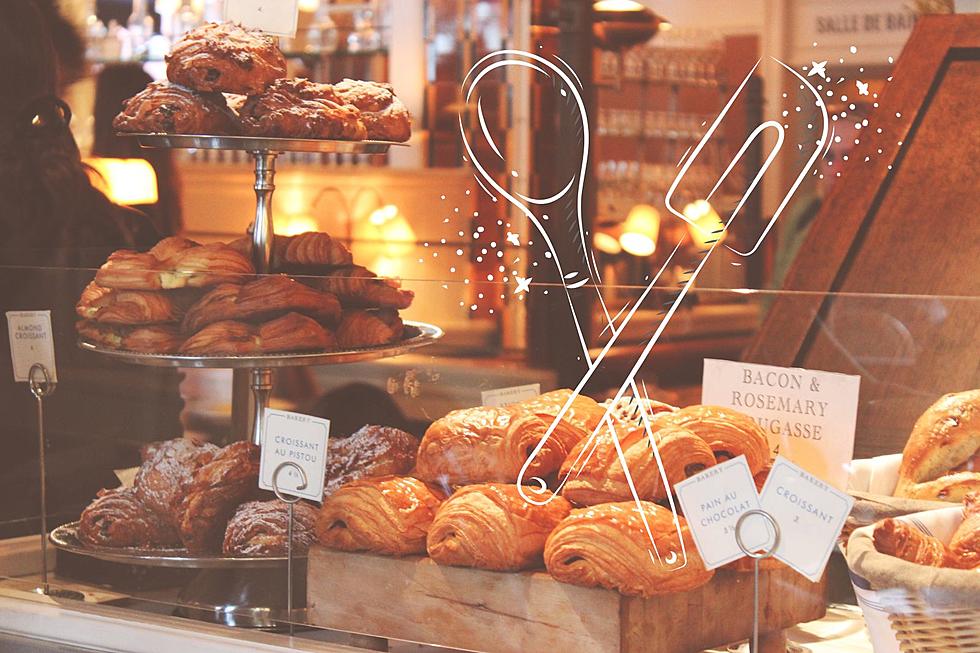 Get Baked in Wenatchee WA
Photo Credit: Aly/Canva
How awesome is it to wake up in the morning knowing you have some of the best bakeries in NCW at our fingertips. Pretty cool if you ask me. Yelp went to work and figured out where the best baked goods are in the Wenatchee Valley.
---
The Best Bakeries in the Wenatchee Valley according to Yelp:
Sure To Rise Bakery - Cashmere WA.
"Best bakery around. We love the "big foot" and macaroons. Everything is always so fresh. The bakery is a daily discussion in our car as we take the kids to and from school everyday!" - Alisha L
---
Cafe Columbia - Wenatchee WA
"Great food and drink selection and friendly staff. The public market in Wenatchee is so cute, definitely worth checking out!" - Nathan S.
---
La Vie En Coffee Bar & Bakery - Wenatchee WA
"Lovely service and delish sweets
So glad we have such a perfect bakery and latte shop in our valley" - Karen S.
LA VIE EN COFFEE BAR & BAKERY - Yelp
---
Cake n Bake - Wenatchee WA
"We order the smash chocolate cake, one vanilla cupcakes and raspberry lemon cupcakes plus the raspberry macarons! HAND DOWN! It was so delicious and very light, not too sweet frosting. It was hit on right spot of homerun! We will definitely make other order soon! The owner was very friendly and creative with decorates on the cake." - Olivia M
---
Anjou Bakery - Cashmere WA
"Anjou Bakery is amazing! We went twice on our trip to Washington. Bacon and egg baugette was my favorite, but the second time we went they were out so I got the ham (also great). The cookies were out of this world. I'm going to be dreaming about this place for a long time!" - Elizabeth B.
---
Cafe Mela - Wenatchee WA
"When I'm in a new town I am always looking for the best local coffee to try. I love espresso and it's hard to find a dark roast with good flavor. This is the best coffee shop I have tried in years. Their espresso was dark and full of flavor. The baristas were very friendly and they had a lot of indoor seating with a lot of locals. If you're looking for a good cup of coffee, this is the place to go." - Michelle F
---
Sage Hills Bakery - Wenatchee WA
"Good food and great service. They staff are friendly and ready to who. The ambiance is a bit tight but if you like being close to the people in line then it's a great place" - Scott J
---
Cupcake Blues - Wenatchee WA
"Yummy cupcakes! Had the lemon, nutterbutter, salted carmel, and almond joy. All were delicious! Definitely recommend stopping by! I will be a repeat customer!" - Allie B
---
Ariana's Bakery - 
"They have all the Mexican sundries and lots of good breakfast sweet breads.  Nice folks also.  Also seems they are a carneceria.  Basically one stop shopping." -Jeremy W
---
Little Red's Espresso and Bakery 
"We stopped in at Little Reds for breakfast before we drove home to Seattle.  The staff are awesome and really friendly, service was super fast, coffee and food were delish...  Perfect way to kick off the day before a longer drive.  We  grabbed a couple of Little Reds mugs before we left too.  Thanks folks!" - Steve B
LITTLE RED'S ESPRESSO & BAKERY - Yelp
---
Glaze - East Wenatchee WA
"We'd give it a 10 rating if could!  Visiting from the U.S. for a month, we have been to this bakery (and took a friend) five times!  Our favorites are pictured - the chocolate bar with dried fruit (and/or nuts available too) and the red velvet crinkle cookie with powdered sugar. If you think you don't like red velvet, think again (no cream cheese). Hubby also loved the blueberry muffin. The donuts look lovely!  So many lovely choices." - Joyln S.
---
Now that I've overwhelmed you with the best choices, go get something yummy and a drink to wash it all down! Enjoy!
---
Bakery WA, WA 98801 - Last Updated June 2023 - Yelp
---
Check Out These Croissants from Izzio's Bakery in Denver
As soon as we saw these croissants in a TikTok video, we knew we had to have one.
---
Dunn's Bakery Making To Die For Donuts for 5 Generations
Dunn's Bakery is a 5 generation family business that has been serving the community for the past 80 years. It all began when Tom Dunn's grandfather delivered baked goods to camps by boat in Old Forge. The legacy has come to an end. Dunn's Bakery is closing for good after the current owner, Tom Dunn was diagnosed with cancer.
---
Maine Woman Transforms Kitchen into Magical North Pole Bakery
What's better than going to the North Pole? Eating everything the Elves probably make in their bakeries and Jenna Roberts, new owner of The Front Porch Bakery in Sabattus has you're festive treats covered!
More From The Quake 102.1