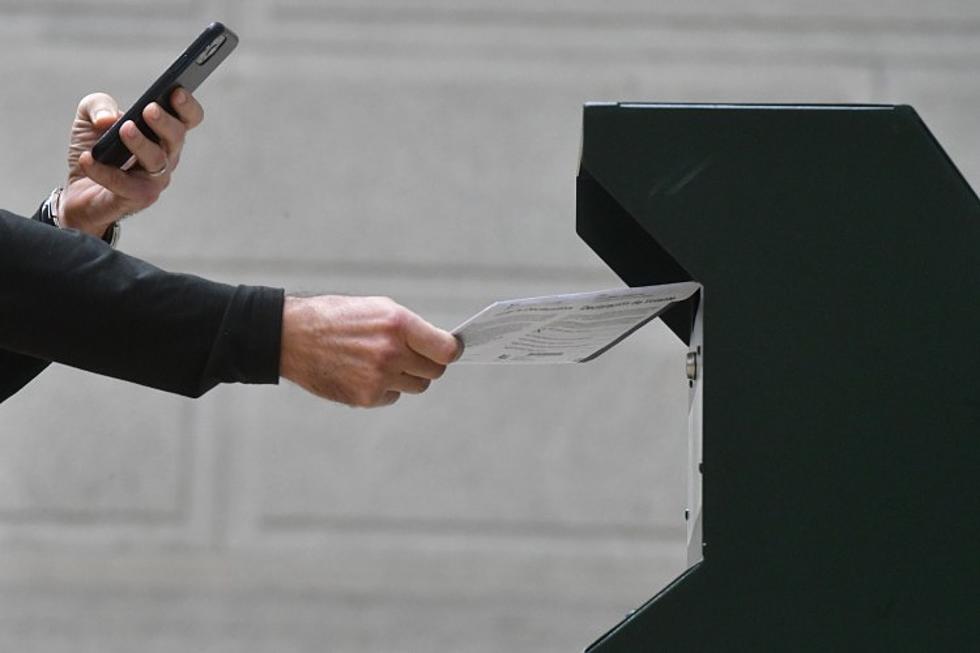 Auditor: Iniguez Tight Lead In School Board Race Likely To Stand
Voter drops ballot into a drop box Getty Images
Maria Iniguez is the likely winner in the tightest race left in Chelan County, according to Auditor Skip Moore.
Iniguez leads Randy Smith by 19 votes in the race for a Wenatchee School Board position.
There are 111 outstanding ballots countywide, and Moore says the few that will apply to that specific race would have to be overwhelmingly in favor of Smith.
"That's correct," said Moore. "Simply because you have to see a massive swing. And that all the returns up to this point have basically been split between the two candidates. Suddenly we would have to see a group of those ballots that were all one way, which usually does not occur. That's just something we don't normally see."
Moore also says there are not likely enough ballots left in that specific race to overturn a 19-vote lead, even if they all went toward Smith.
He said there are likely only 10-15 ballots still to be counted in the race, which is for the school board Position 2.
There have been 3,848 votes cast in the Position 2 race. In the Wenatchee School Board at-large race there were 11,634 votes cast.
Last year, the board switched from all at-large positions to four members in specific districts elected only by voters within those geographic areas, along with one remaining at-large district.
The board made the change after learning that the at-large system may violate the Washington Voting Rights Act.
Moore said the small number of ballots left to count in the Position 2 race would have to sharply deviate from voting patterns for Smith to overcome his current deficit.
"Nineteen votes out of 111, the odds of them all going one way or the other are slim," said Moore. "And usually, the trend holds that has been established."
There will be no more voting updates on the race before November 28th, when the elections are certified.
Moore says they intentionally hold back reporting some votes in all elections before certification to protect voter confidentiality.
The number in Chelan County in this election is 111 ballots. Moore says there are enough tools publicly available to find out how one specific person voted if that person's vote was cured after all results had been reported.
The 5 Most Confusing Washington State Driving Laws
More From The Quake 102.1