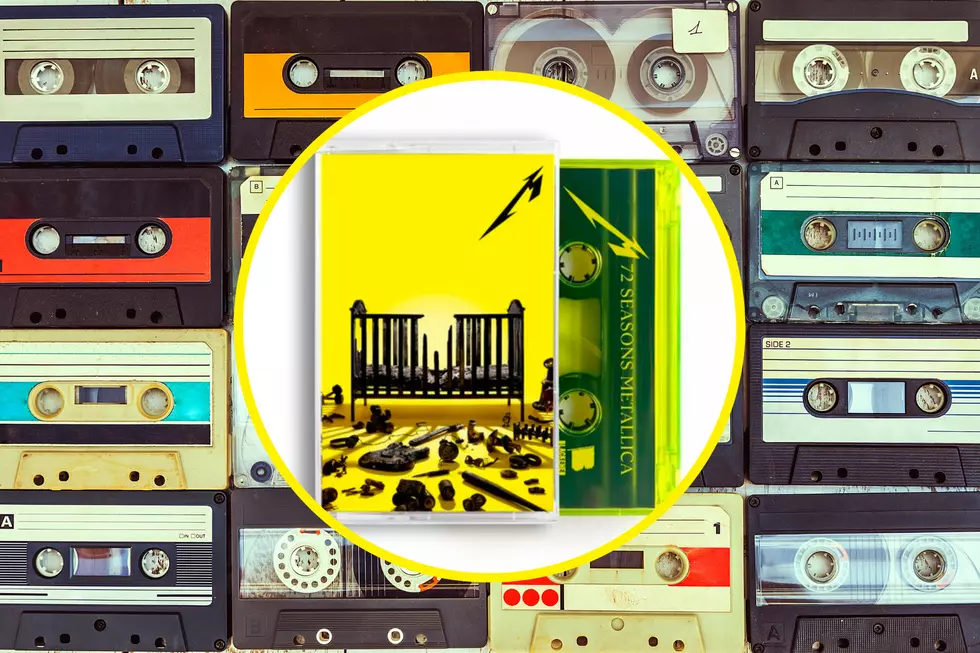 Metallica Announce Official Cassette Release of '72 Seasons'
iStock / Blackened Recordings, Metallica.com
On Nov. 28, 2022, Metallica stopped the music world in its tracks with the announcement of their 12th studio album, 72 Seasons, set for release on Friday, April 14. Along with the news came many different pre-order options for fans, including CD and digital versions as well as several different vinyl pressings: limited-edition black-and-yellow splatter (which is no longer available), smoky black, "never mellow yellow," purple and standard black.
Now with less than 70 days before 72 Seasons hits the streets, Metallica have unveiled plans for another version of the album: a cassette tape.
"Looking for a reason to dust off that vintage Walkman," the band asked on social media as they shared a picture of the transparent yellow tape for 72 Seasons.
The limited-edition cassette will include an eight-panel j-card with lyrics and just like all pre-orders, fans who pre-order this version of 72 Seasons will get instant MP3 downloads of "Lux Æterna" and "Screaming Suicide."
Metallica did not release a cassette version of 2016's Hardwired...to Self-Destruct; the last tape the band released was the very limited Live at Festival Hall, Osaka, Japan — November 18th, 1986, which was given away in conjunction with the 2017 reissues of Master of Puppets at record stores in the United States and United Kingdom.
For Record Store Day 2015, the band released 10,000 copies of a re-mastered version of No Life 'Til Leather, Metallica's infamous demo tape that Jon Zazula listened to, leading him to change the course of heavy metal history forever.
For fans who don't want to wait to jam the tape in their boombox, Metallica will be hosting a global listening party for 72 Seasons on Thursday, April 13, the day before it's released. Tickets go on sale on March 2; you can grab details on the event here.
Watch the Official Lyric Video For "Screaming Suicide"
Everything We Know About Metallica's '72 Seasons' So Far
What all do we know about 72 Seasons, Metallica's latest studio album that arrives on April 14, 2023? Here are all the details we can gather right now. Check them out below.
Look: Metallica Just Made the Most Metal Looking Vinyl Turntable
Here's a look at Metallica's new $1599.00 turntable that's coming soon.
More From The Quake 102.1