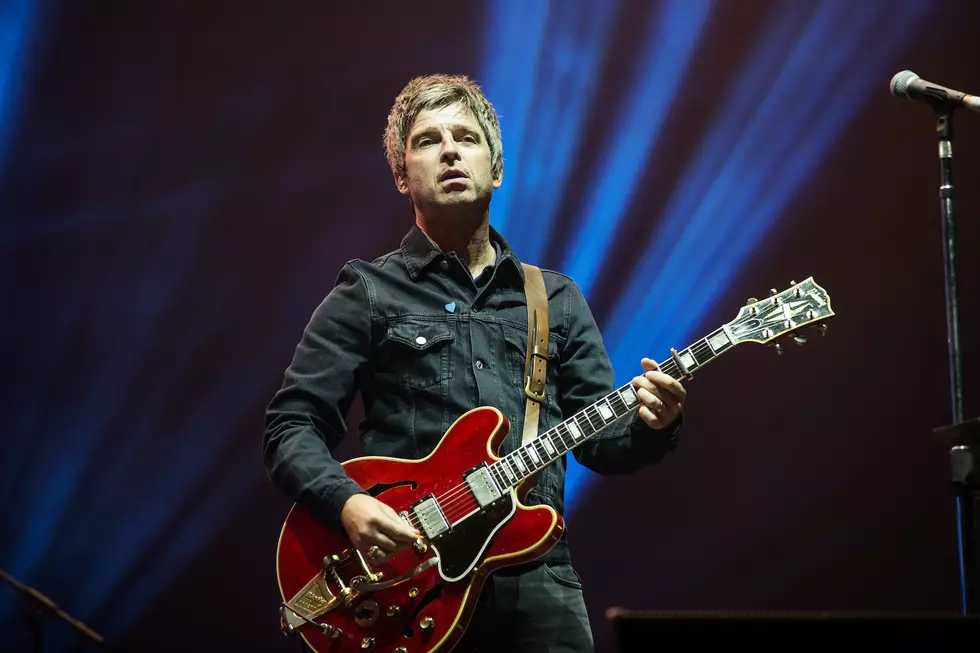 Noel Gallagher – 'AI Will Be the Final Nail in the Coffin of Music'
Ross Gilmore, Getty Images
The impact of artificial intelligence on music has certainly raised a few eyebrows of late, with the English rock band Breezer recently using artificial intelligence to merge the vocals of Liam Gallagher with their own Oasis-inspired jams. Dubbed AISIS, the album delivered a more trippy dreamlike version of the band's sound. But as artificial intelligence creators continue to find new ways to meld music, former Oasis guitarist and songwriter Noel Gallagher sees its presence as being problematic for music's future.
Speaking with Spin, Gallagher was asked if he had heard any of the recent AI Oasis music that had recently popped up. "Fucking embarrassing," remarked Gallagher. "I just think people clearly have too much time and money on their hands if they're fucking around with that for a laugh. I mean, who wants to fucking hear Ringo Starr singing 'She's Electric' and Freddie Mercury singing 'Don't Look Back in Anger?' Life's too short for that shit."
Gallagher says he was turned on to some of Oasis AI collaborations by friends, but his response has not been one that's favorable.
"AI will be the final nail in the coffin of music," says Gallagher. "I'm sure that the major record labels are now working on the technology to copyright it and machines will write music. Why hire a songwriter when you can own a machine to do it? Then Harry Styles can pump out Harry Styles music for the rest of his fucking life." He later went on to quip, "The Matrix is real."
Given their continued divide, it's probably not too surprising that Liam Gallagher recently had a different outlook after learning of the AI-generated Oasis music. While admitting he hadn't heard a full album, Liam copped to hearing some tracks and stated, "Mad as fuck I sound mega."
READ MORE: A Timeline of the Decades-Long Beef Between Oasis' Noel + Liam Gallagher
While no Oasis reunion or new music appears to be on the horizon, Oasis will celebrate the 30th anniversary of their 1994 Definitely Maybe breakout album in 2024. Noel Gallagher has commented on a pending reissue, while Liam Gallagher has stated he intends to play the album in full at a few "biblical" venues next year. Noel, on the other hand, has explained why he won't play the album in full, though he'll still have some Oasis material likely in his High Flying Birds sets.
10 Huge Rock + Metal Bands Whose Singer Isn't the Main Lyricist
The lyrics to these bands' songs were mostly written by other members.
More From The Quake 102.1