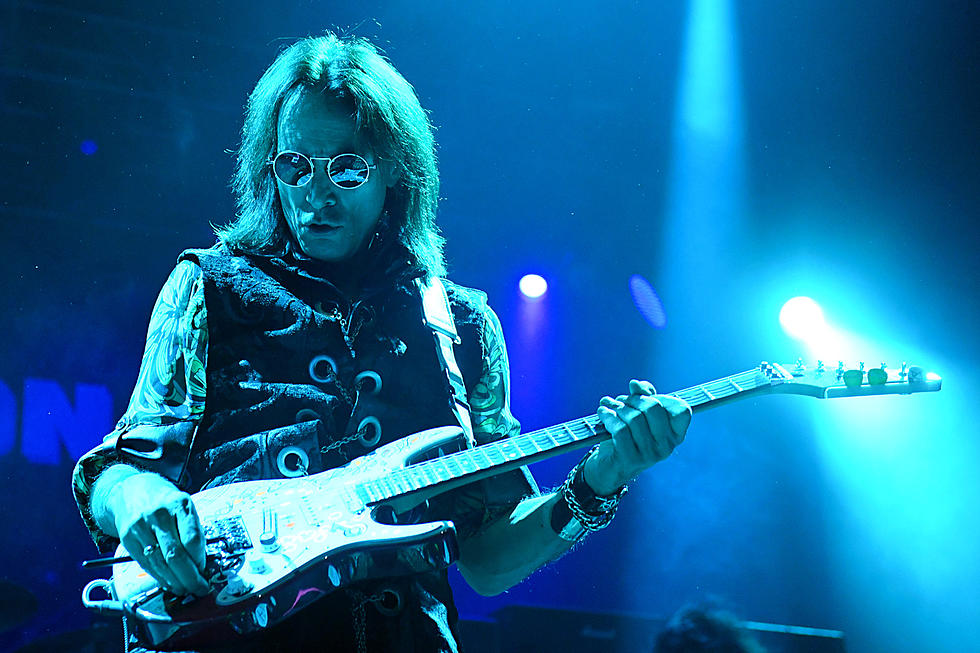 The Request That Caused Steve Vai to Say 'F–k You' to a Label Rep
Ethan Miller, Getty Images
Steve Vai has played with a wealth of musicians over the years and his guitar-playing style has kept him as an in-demand collaborator, but once upon a time the guitar great was met with some criticism from an artist's representative over dropping some pinch harmonics during a guest spot and that feedback didn't exactly go over well.
While speaking with Music Radar, Vai relayed the story of the one time he was told by a band's A&R rep to drop the pinch harmonics he had contributed because it "sounded like a dying whale."
An A&R rep is often a label representative used for acts to oversee the recording process and help the artist choose the best songs. They may also help artists who don't write their own music to find songwriters or arrangers and may also coordinate some of the guest or session musicians to work with the artist.
In this case, Vai recalls working with an unspecified "big band" to contribute some guitar work, when that band's A&R rep questioned his use of pinch harmonics on a song, even asking what it was that was creating the sound.
"I had an A&R guy come into the studio of a big band I was recording with, and I was playing harmonics," explained the guitarist. "Now, you know what a harmonic is? It's a squeal. It's part of my style. It's part of most guitar players' styles. And he goes, 'What's that?' And I go, 'Oh, it's a harmonic. You pinch it with your finger and…'"
But as Vai started to explain, he was interrupted with a request to drop the squeal from the song in question. "He goes, 'No, don't do that. It sounds like a dying whale,'" says Vai. "And I said, 'It's a pinch harmonic!' And he goes, 'Well take it out. Take it out.' It is all over the whole record and he says, 'Take them out. Take them all out.'"
READ MORE: Steve Vai Reveals His 'Greatest Accomplishment' on Guitar
While it's not known what was expected when Vai was brought in as a guest, he is known for his masterful playing and the pinch harmonics style of playing should not have come as too much of a surprise.
When asked how he took the request, Vai laughingly responded, "I said, 'Fuck you!,' well in so many words."
Vai has utilized pinch harmonics with great success over the years, and the prolific musician is currently promoting his latest effort, Vai / Gash, which is out now through Favored Nations. He's also got a spring European tour that kicks off March 24 in Lisbon, Portugal, and you can get dates and ticketing information here.
66 Best Hard Rock + Metal Guitarists of All-Time
More From The Quake 102.1