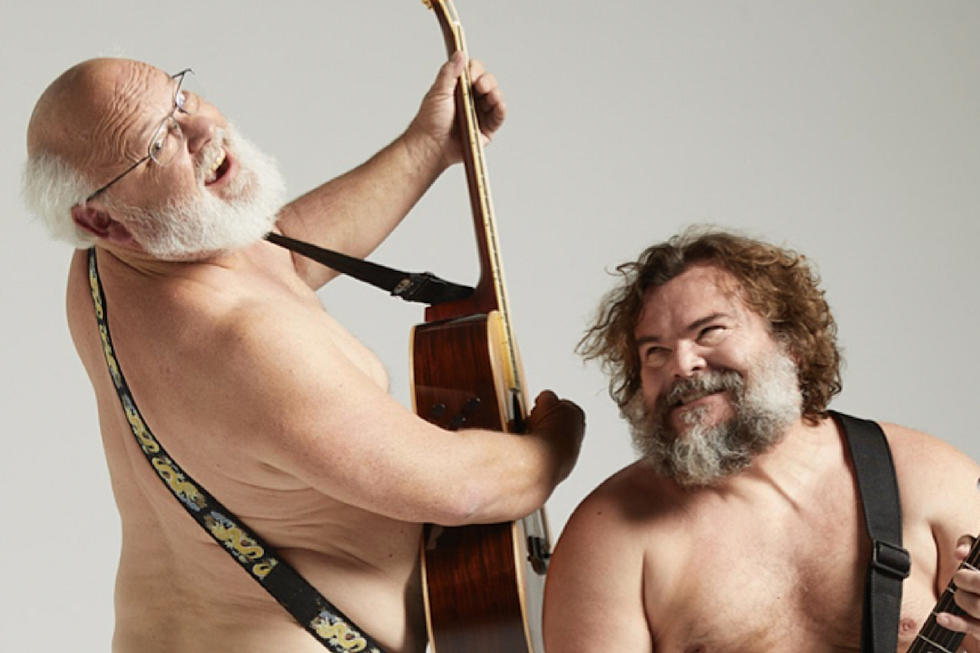 Tenacious D Announce Summer 2023 U.S. Tour
Photo by Travis Shinn
Tenacious D have been more active on the road of late — the comedy rock duo of actor Jack Black and his foil, Kyle Gass, have now added a group of U.S. shows to their summer 2023 "Spicy Meatball Tour."
The dates come on the heels of the recently re-recorded version of Tenacious D's fan-favorite live cover of Chris Isaak's "Wicked Game." The hilarious music video features the D in a romp by the sea.
See the dates toward the bottom of this post.
READ MORE: Tenacious D Remember When They Got Booed Opening for Stone Temple Pilots
Tenacious D last toured in parts of the U.S. over the spring. The new North American leg of the Spicy Meatball Tour for September continues the European leg that's underway this month.
Get Tenacious D tickets here. Under the tour dates, see a list of bands touring in 2023. Get Loudwire's newsletter and the Loudwire app for more.
Tenacious D Summer 2023 Tour Dates (U.S. Dates Are Newly Added)
June 7 – Berlin, Germany @ Zitadelle
June 8 – Nickelsdorf, Austria @ Nova Rock
June 10 – Milan, Italy @ Carroponte
June 12 – Zurich, Switzerland @ The Hall
June 13 – Brussels, Belgium @ Forest National
June 14 – Rotterdam, Netherlands @ Ahoy
June 16 – London, England @ O2 Arena
June 18 – Clisson, France @ Hellfest
June 25 – Los Angeles, Calif. @ Hollywood Bowl
Sept. 6 – Charlotte, N.C. @ PNC Music Pavilion *
Sept. 7 – Franklin, Tenn. @ Firstbank Amp. *
Sept. 9 – Indianapolis, Ind. @ @ All IN Music Fest *
Sept. 11 – Rogers, Ark. @ Walmart AMP *
Sept. 13 – Houston, Texas @ White Oak *
Sept. 14 – Gr. Prairie, Texas @ Trust CU Theatre *
Sept. 15 – Austin, Texas @ Germania Ins. Amp. *
* Newly added
Tenacious D, "Wicked Game" (Music Video)
Your Guide to Rock + Metal Bands Touring in 2023
Check out over 200 rock and metal bands' touring schedules for 2023.
More From The Quake 102.1