The Flying Legends Of Victory Tour Is Soaring Your Way
Photo courtesy: Commemorative Airforce Airbase Arizona
The last place I expected to find myself was high in the sky aboard a B-17 bomber, the legendary "Flying Fortress" of WWII. Yet here I was, with a small group of adventurous souls who knew what a rare privilege and honor it was to be here.
What is it Like Aboard a B-17 Bomber?
It was loud. Very loud. And my seat, a bench if memory serves, was not as comfortable as a commercial flight from Alaska Airlines, but it did boast more more leg room.
At one point I climbed down and crawled into the ball turret; a fiberglass sphere attached to the belly of the plane. It's the best window seat you'll ever have. An exhilarating experience. And frightening. It was easy to imagine the glass cracking and splintering until the glass gave way beneath me.
Did I mention that I have an active imagination?
In truth, the B-17 Bomber ball turret faced bigger challenges than an overweight radio personality. The men who contorted their bodies into position had their fingers on the triggers of dual machine guns, able to spin 360 degrees to take out the enemy.
The "Flying Fortress," as it was dubbed, proved to be a durable and crucial tool in the fight for freedom.
Want to Fly in a B-17 or B-25 Bomber?
Now you can have the same memorable experience I had, thanks to the Flying Legends of Victory Tour. If you live in the Northwest, the B-17 Flying Fortress "Sentimental Journey" and the B-25 Mitchell "Maid in the Shade" is landing on a runway near you.
Where Can I Find the Flying Legends of Victory Tour?
How Much Does a Ride in the B-17 or B-25 Cost?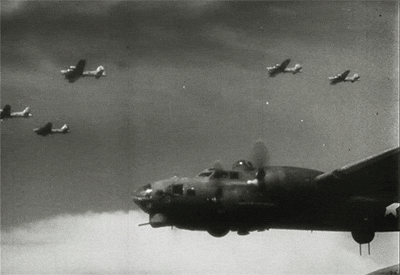 It's priced for your bucket-list, which is to say that it's not cheap, but if you're into it, you won't regret it.
Prices range from $375 to $850. And reservations are recommended. Specific details can be found by clicking the links above.
How Much Does a Tour of the B-17 and B-25 Cost?
Tours are a more budget-friendly $15 per person, or the value-priced $30 for a family of four. You can purchase tour tickets at the gate.
Experience History Up Close with the Flying Legends of Victory Tour

It's a humbling thing to know how our soldiers fought WWII; to sit where they sat, to look out the ball turret where they fought for their - and our - lives; our way of life. The Flying Legends of Victory Tour is within your reach through September 5th, If you've made it this far in the article, I suggest you make plans to take a tour, or the ride of your life.
LOOK: 100 years of American military history
LOOK: Food history from the year you were born
From product innovations to major recalls,
Stacker
researched what happened in food history every year since 1921, according to news and government sources.
More From The Quake 102.1