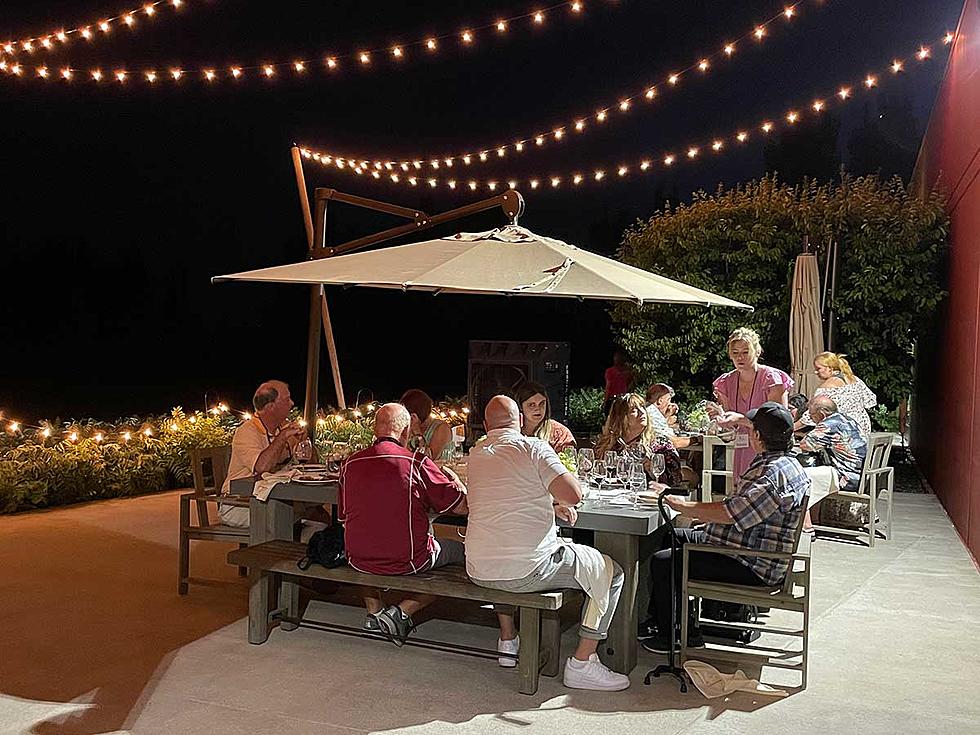 Wenatchee Summer Escapes: Day Trips & Weekend Getaways
Long Shadows Vintners (Facebook)
Summer Escapes: Day Trips and Weekend Getaways from Wenatchee for a Perfect Summer Adventure
I am always looking for random ideas to get away and recharge. Here are some trip ideas for taking a day off - or for the weekend.  One is on the dry side of Washington. The other is on the wet drizzly side. Lets start with the dry side, buckle up here we go!
* A Visit to Walla Walla Wine Country
- This was recently voted the Number One Wine Region in America. While you're there, you should make plans and hit up the also recently voted number one tasting room in America: The Chihuly Tasting Room at Long Shadows Vintners
Long Shadows Vintners
1604 Frenchtown Rd
Walla Walla, WA, 99362
PHONE: 509-526-0905
And here's my idea for a getaway to Western Washington
* Camping on the Olympic Peninsula - near Hood Canal and visiting the nearby Hama Hama Oyster Saloon.
Great camping ideas in the region:
---
Skokomish Park on Lake Cushman. Cost: Sites start at $23 for walk-in sites, $28 for campsites, and $34 for RV sites
Number of Sites: 94 sites More info: http://skokomishpark.com
---
Potlatch State Park. Cost: Primitive sites start at $12. Standard campsites are $25-$35. RV sites cost $30-$45, depending if you need power/hook-up. Number of camping sites: 73 Number of camping sites http://www.parks.wa.gov/569/Potlatch
---
Lake Cushman Resort Lake Cushman is one of the best lakes in Washington State. Bring your camera/smartphone and take pics, because the views are amazing.Lake Cushman Resort Costs: Sites start at $20 for tents and $30 for RVs
Number of Camping sites: 69 Sites http://www.lakecushman.com/index.html
I've had the Hama Hama Oyster Saloon on my longtime bucket list for some time.
This unique oyster saloon/restaurant is on the Western shore (The Olympic Mountains side) of Hood Canal - in a town called Lilliwaup. Its not far from the three campsites listed above. Don't worry if the weather's on the drizzly side. They have shelters to protect you from the frequent precipitation. If you like oysters, clams, beer & wine - You have to make plans and go!
Lilliwaup, WA 98555
Phone: (360) 877-5811
info@hamahamaoysters.com
The Most Unique Camping Spots in Idaho and Its Neighboring States
According to Love Explore, these are the most unique camping spots in Idaho, its neighboring states and California (because so many of our new neighbors are from there.) If you visit any of them, please be respectful and practice the seven
Leave No Trace Principles.
9 Strange & Unique Northwest Sights
More From The Quake 102.1