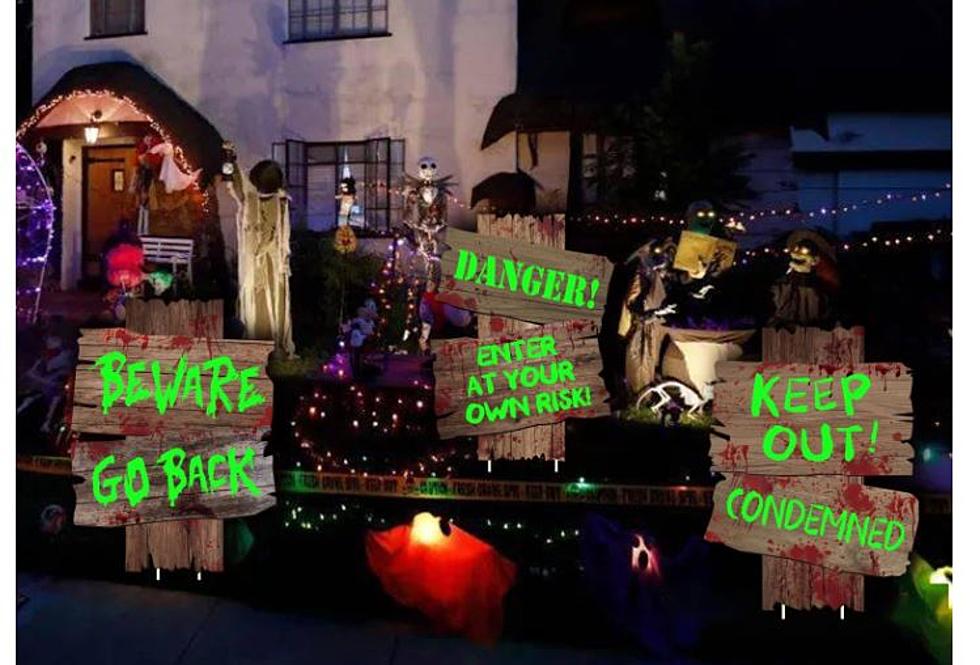 Halloween Yard Decorations.
amazon.com
There is a strange transformation that takes place in some front yards in the month of October. In some ways it resembles what happens to houses and yards in December. 
This October you will see people decorating their houses and yards for Halloween. It can be as simple as a jak o lantern, or it can take over the whole yard with aliens landing, werewolves and monsters to a full-on graveyard. 
I have mentioned before that when I was a kid my family (especially my dad) liked to scare the kids with robots and a giant mechanical raven that would fly out of the front door when it was opened. 
I thought it would be fun to look at some of the stuff that is for sale on-line that you can get to decorate your property to set the mood. You can always check out "The Spirit Halloween Superstore". 
 Evil clowns are always good. Amazon has many to choose from, the really good ones are a little pricy. 
I like decorations that look like they are climbing out of the ground. check this out. 
There is an on-line company called Oriental trading, www.orientaltrading.com/halloween-witches-yard-stakes 
That has some verry spooky and verry expensive props for your yard like this seven-foot five-inch tall animated wolfman.  
If you have to ask how much he costs, you can't afford him. 
In years past my regular front yard looked scary without me doing anything to it. Have fun with your Halloween prep. I'm hoping Costco will bring back the dueling banjo skeletons.
20 Horror Movies To Watch During Halloween
More From The Quake 102.1