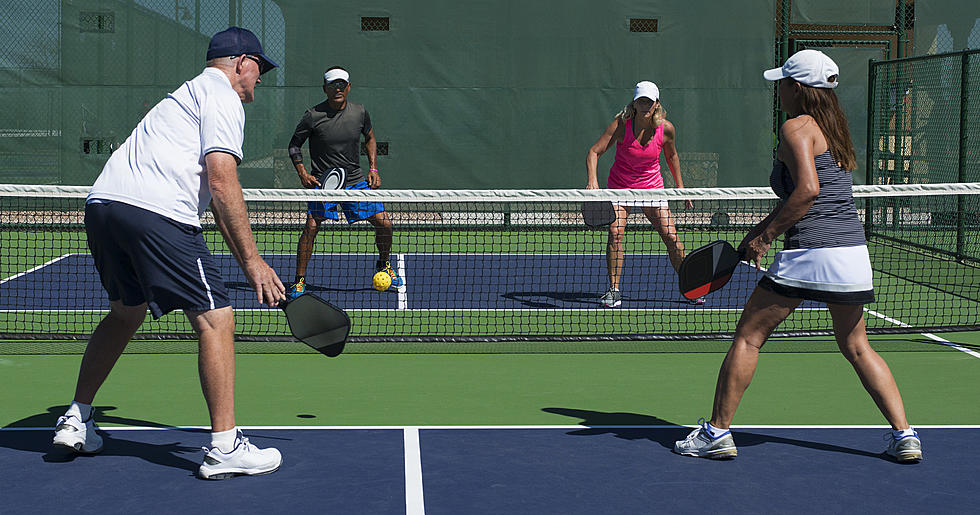 Pickleball Fever Coming to Wenatchee City Parks
BHPix
It's one of the fastest growing sports in the country and the City of Wenatchee is getting into the action.
Pickleball is a mix of tennis, racquetball and ping pong and it can be played outside or inside.
In Rotary Park, construction crews are making room for two pickleball courts.
"We're converting the full court basketball court into two pickleball courts and a half basketball court. So that's going to really kick off here as soon as the weather cooperates a little bit more and it warms up just a little bit, but we are getting underway with the demolition." Parks Director Dave Erickson said.
An 8 foot fence will separate the pickleball courts from the basketball playing area. Both should be ready when warmer weather arrives.
"Depends on the weather but early summer. There are some wait times from the time that you put the paving down to the time that you have to let the concrete cure and the paving cure before you can put the surface over the top of it." Erickson said.
Erickson says discussions were held on the topic of making the courts reservation-only due to the growing popularity of the sport, but the city decided to take a wait and see approach this year.
"We're going to try it out this summer. See how it goes. And if it becomes an issue, then we'll go to a reservation system. But hopefully, everybody will be polite and take turns." Erickson said.
Pickleball is Huge in Idaho and We have Brand New Courts in Twin Falls
There are 6 brand new Pickleball courts behind the original 6 at Frontier Field on the CSI campus.
More From The Quake 102.1