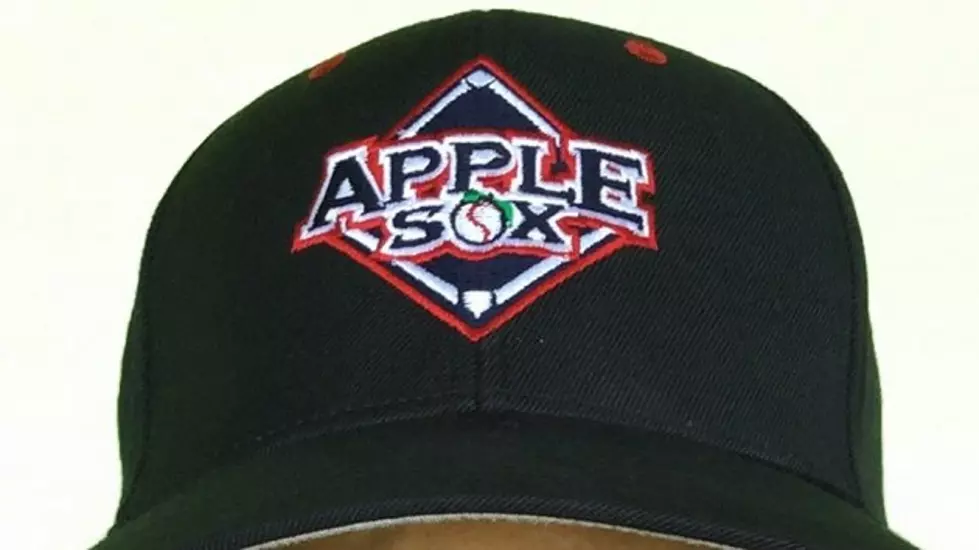 Wenatchee Earns Share Of Division Lead With Friday Win
Joel Norman AppleSox Media
The Wenatchee AppleSox are tied with the Bellingham Bells for first place in the North Division after a 12-3 victory over the Edmonton Riverhawks on Friday night at RE/MAX Field.
Wenatchee (17-5) scored four runs in the fourth inning to take the lead for good and added five more runs in the seventh.
Ryan Martinez (2-0) allowed 10 hits in 6.1 innings but only allowed two runs (one earned) and struck out five. Chelan native Braiden Boyd earned his second save with 2.1 innings out of the bullpen. He allowed one run in the ninth but struck out two in his third appearance.
The first three hitters in the AppleSox order (Josh Williams, Frankie Carney and Easton Amundson) all recorded multi-hit games as did the ninth hitter, Ty Kennedy. Ten hitters came to the plate in the fourth inning as the AppleSox scored four runs thanks to more walks drawn (four) than hits collected (three). The AppleSox had been retired in order in each of the first three innings before exploding in the fourth to take a 4-1 lead.
Edmonton wouldn't get another run until the seventh and even after that the AppleSox had an eight-run lead. Kennedy's first hit of the game was a two-out RBI infield single that he beat out to bring home Carson Ohland from second in the sixth. In the five-run seventh Amundson doubled in a run before a hit by pitch and a walk, both with the bases loaded, plated the next two runs. A fielders choice and a double steal attempt that brought him Izzy Lopez from third plated the final two runs of the frame.
Kennedy singled and Williams doubled to open the eighth before Carney grounded out to plate Kennedy and Amundson singled in Williams for the AppleSox' final two runs of the game.
Wenatchee (+58) has now won three straight and holds the tiebreaker over Bellingham (+43) for first place in the North Division due to a higher run differential. The first half ends on Thursday and the team in first place will earn the top playoff spot in the North Division for the postseason.
The AppleSox look to extend their winning streak to four games and attempt to win their seventh series of the season on Saturday night at 6:05. Listen live to the action on kcsyfm.com
More From The Quake 102.1